Birmingham, AL – Pilates in Birmingham is a home studio where clients can get general pilates and specialized scoliosis pilates lessons within Birmingham. The home studio was opened by a Scoliosis pilates certified professional, Sharon Fussel when she moved into the region. The pilates studio provides one-on-one lessons that give undivided attention to each client and are customized to individual client needs. Sharon is the only certified Scolio Pilates instructor within several states and is knowledgeable on the most useful pilates exercises that can correct rotation and strengthen the core for clients suffering from Scoliosis. 
The pilates home studio provides its services to clients of different age groups ranging from youth to older adults. The sessions are held in Sharon's home, giving clients a peaceful personal touch uncommon in many commercial studios. The instructor uses individualized plans that focus on the mind-body connection. From this approach, she has developed low-impact exercises that improve flexibility and strengthen the core. The sessions explore and amplify the breath to establish a stronger connection between mind and body while improving circulation. 
Pilates in Birmingham AL has a simple online and on-call booking service that provides an opportunity for clients to interact with their instructor beforehand. The session begins with an assessment of clients' physical needs followed by a recommendation of the best-suited exercise for them. The instructor takes time to educate clients on how pilates and scoliosis pilates will help their bodies over time. She regularly updates clients' exercises based on their changing physical needs. They have upfront transparent pricing, with no hidden costs. 
Sharon Fussel of Pilates in Birmingham is keen on developing a personal connection with her clients which is often possible within the first two sessions. Her private studio is equipped with all equipment and tools needed in a pilates class. There is a comprehensive photo gallery of the studio on their website to help clients get familiar with the surroundings beforehand. The location inspires growth, relaxation, and peace for many students
A satisfied client had this to say about the services, "When Sharon Fussell invited me to practice Pilates, I didn't know her very well and didn't know Pilates at all. Five years on, that's all changed. I have seen what a committed teacher Sharon is, and how she has dedicated herself to the study and practice of Pilates. I have learned so much about the physiology of the human body — the bones, the muscles, the fascia. I have gained an appreciation for my own body's abilities, and how much stronger practicing Pilates has made me. And it feels so good!"
Pilates in Birmingham is located at 808 S Bend Ln, Vestavia Hills, AL 35216, US. For consultation and booking, contact their staff by calling 423-991-1757. Visit the pilates home studio website for more information on their one-on-one sessions for general and scoliosis pilates.
Media Contact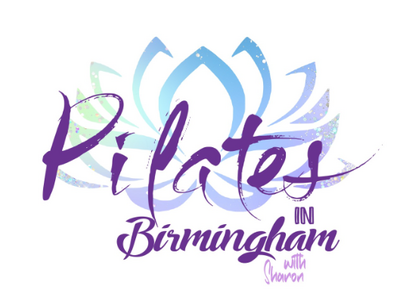 Company Name
Pilates in Birmingham
Contact Name
Sharon Fussell
Phone
423-991-1757
Address
808 S Bend Ln
City
Vestavia Hills
State
AL
Postal Code
35216
Country
United States
Website
https://pilatesinbirmingham.com/