NASHVILLE, TN – Ketamine-assisted psychotherapy is one innovative way that clinicians at Complete Ketamine Solutions use ketamine for depression, anxiety and PTSD. Ketamine treatment is normally a series of (6) infusions, which take place over the course of two weeks in a private room at the ketamine clinic. Ketamine-assisted psychotherapy combines the physical benefits of ketamine infusions with the therapeutic skills of a licensed clinical therapist to provide a comprehensive and meaningful therapy experience for patients seeking to overcome trauma, anxiety, chronic pain, PTSD, and all types of depression.
The benefits of ketamine therapy, especially when combined with psychotherapy, are many. 
According to Complete Ketamine Solutions, patients can expect:
Ketamine therapy is more than 80% effective
Patients of the ketamine infusion center typically report results within two weeks
Very few side effects, which are easily managed
Significant reduction in anxiety, PTSD, and depression symptoms
Significant pain reduction after the first ketamine infusion
Virtually nonexistent addiction risk when used in a clinical setting
30% less expensive than other ketamine clinics in Nashville and the surrounding area
Free consultations
Financing options as well as the ability to pay with cash, check, or card, HSA and FSA cards also accepted
Ketamine-assisted psychotherapy utilizes evidence-based techniques to lead patients on a journey of self-discovery. Patients are given a low dose of ketamine and walked through their psychotherapy journey while their mental defenses are lowered. This allows for deep and meaningful changes at the subconscious level.
Complete Ketamine Solutions is primarily focused on mental and emotional health concerns that affect people's daily lives. Here, ketamine treatment providers understand that grief, loss, and deep traumatic wounds don't always go away. However, through ketamine-assisted psychotherapy, patients feel tremendous relief from burdens of the past.
Ketamine-assisted psychotherapy is highly effective for treatment-resistant patients. It is a safe and affordable option that goes well beyond traditional mental health treatment methodologies. Complete Ketamine Solutions pledges professional and nonjudgmental services with convenient hours, and the office is open until 7 PM Monday through Friday. Each patient undergoes a thorough health assessment before ketamine-assisted psychotherapy begins.
Complete Ketamine Solutions offers ketamine-assisted psychotherapy in the Nashville clinic and can provide a superbill for patients to present to their insurance companies. Although ketamine is not currently insurance-reimbursable, patients may recoup partial compensation for ketamine-assisted psychotherapy from insurance companies that provide benefits for psychotherapy.
To book a free consultation with Complete Ketamine Solutions, visit the website @ CompleteKetamineSolutions.com and join the more than 200 patients each week who experience relief from chronic pain, depression, PTSD and Anxiety. Complete Ketamine Solutions was founded by nurse anesthetist and Army veteran Clint Fletcher, CRNA, MSN, in 2018 and has grown to include seven locations across six states.
Media Contact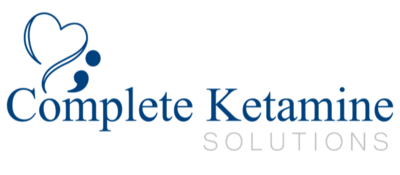 Company Name
Complete Ketamine Solutions Nashville
Contact Name
Clint Fletcher
Phone
(629) 203-7118
Address
1916 Patterson Street #208
City
Nashville
State
TN
Postal Code
37203
Country
United States
Website
https://www.completeketaminesolutions.com/