Maryville, TN – A healthy, obedient dog is a perfect pet companion, and MLK9 Dog Training is experienced in helping pups learn the behaviors that will make it easier for their owners. The Mike Lilley K9 company offers private training, board and train, puppy training, and dog walking services – all customizable to each dog's needs. With over ten years of experience and a 5-star Google rating, MLK9 Dog Training is the perfect choice for pet parents looking for quality obedience training for their dogs.
"We know how joyous it is to have a furry friend by our side, but sometimes that companion can become too excited or even aggressive. That's where we come in. At MLK9 Dog Training, we offer customized dog training to meet your furry friend's needs so you can have a well-behaved companion." Said the company representative. 
Just like humans, some dogs are naturally inclined toward aggressive or pushy behavior. Since these behaviors can be dangerous for both dogs and humans, dog parents must seek professional help to curb them. MLK9 Dog Training's certified trainers use the latest, science-based methods to change a dog's behavior in a safe and effective way. Their six-week program is designed to change a dog's behavior by teaching them how to associate desired behaviors with positive outcomes. So, when a dog shows the tendency to snap, lunge, or bark, they are quickly redirected to a more desirable behavior.
Most pet parents assume training their puppy is something they can do independently, but puppies need professional guidance to learn how to behave. MLK9 Dog Training knows that for puppy training to be effective, it requires consistent effort and patience. In addition, their dog trainers know dogs go through a sensitive period during the first 12 weeks of their lives when the puppies are most receptive to learning – this is the ideal time for puppy training. To prevent behaviors like chewing on furniture or having "accidents" in the house, MLK9 Dog Training's puppy training program is designed to teach pups good manners and obedience.
Sometimes pet parents may not find the time to train their dogs themselves. But MLK9 Dog Training's board and train program offers the perfect solution in such instances. The program is perfect for busy pet parents who want their dogs to receive professional training while they are away. Dogs stay with one of MLK9's certified trainers in their home, receiving one-on-one attention and training. This allows the trainer to know the dog's personality and determine what motivates them. In a few weeks, pups come home well-behaved and ready to show off their new obedience skills.
MLK9 Dog Training is located at 4545 N Wildwood Rd, Maryville, TN, 37804, US. Clients can contact the dog training company at (865) 657-1109 or click here for more information.
Media Contact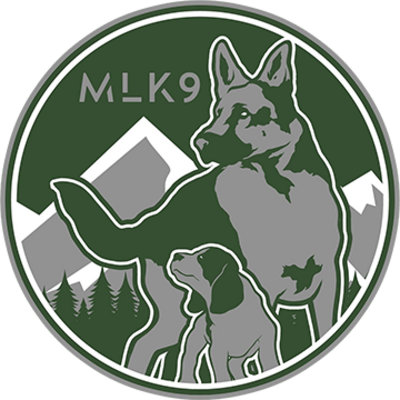 Company Name
MLK9 Dog Training
Contact Name
Mike Lilley
Phone
(865) 657-1109
Address
4545 N Wildwood Rd
City
Maryville
State
TN
Postal Code
37804
Country
United States
Website
https://www.mlk9.com/