Conroe, TX – IGY6 Armory, LLC is a leading firearm and accessories trainer in Conroe, TX. They offer various firearms and accessories training to eligible and qualified customers. Having been in business for some time, the company has launched its webinar, which exposes gun owners and intending owners to the different aspects of handling and using their products. The company also offers firearm reviews to customers, helping them make informed buying decisions when they're ready to make purchases.
Inviting more people to be a part of its webinar to learn more about the different types of firearms and accessories they carry, the company's spokesperson noted that each webinar will feature experienced users who will share tips and answer questions about gun ownership and its use. Attendees can also ask questions about specific accessories, their use, and seek clarity on gun-related issues bothering their minds.
The company's spokesperson added that their webinars add to their gun reviews which offer interested buyers and customers an in-depth and unbiased look into the different firearms carried by the store and what they offer in terms of features, specifications, etc. Buyers looking to compare two or more firearms or accessories can also visit their website to learn more.
IGY6 Armory, promising to bring the latest gun-related news and information to each webinar session, noted that customers can sign up to never miss an episode of their webinars by sending "ARMORY" to (844) 624-0546 via text. This will register them for reminders ahead of each new webinar session to be held by the company.
Inviting more people to learn more about IGY6 Armory, the company's spokesperson noted that interested persons can join their next webinar, which teaches about the Glock 45 range kit. The event is scheduled to hold online on August 31, 2022, and seats are fast selling. The company and its representatives will go over the firearm and all the essential accessories needed to get the best protection from it.
The company also has an upcoming webinar on the Mossberg 500 ATI 12GA, scheduled to hold later in August too. The webinar will go over the firearm, its handling, use, and also answer questions from attendees. Interested persons can book their seats for the fast-selling online webinar.
Customers or interested persons looking to learn more about IGY6 Armory, LLC can visit their website to check out the webinars and information about them. Booking can also be made on the website or via phone at 14095940919. The company is located at 8019 Bay Bend Dr., Conroe, TX, 77304, US.
Media Contact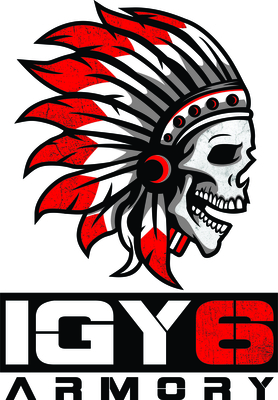 Company Name
IGY6 Armory, LLC
Contact Name
Michael Tager
Phone
14095940919
Address
8019 Bay Bend Dr.
City
Conroe
State
TX
Postal Code
77304
Country
United States
Website
https://igy6armory.com/