British Columbia, CA – Fripp Warehousing is a leading, full-service warehouse and storage solutions provider. The company eases the stress of running a business by providing everything in-between to its partners, from cold storage warehouses to freezer storage solutions and even e-commerce fulfillment services.
Fripp Warehousing has been in the industry for years and continues to expand its services, solutions, and business approach. Clients and partners can rest assured that they'll enjoy the highest quality services handled by a team trained to meet the highest quality industry standards.
Elaborating on their services, Fripp Warehousing notes that they offer cooler storage services available in different options to meet the needs of small and large clients. The company's website states that they can address small cooling needs with coolers ranging from 500 to 3,000 sq. ft., while clients with larger cooling needs can also rely on them for full-size coolers up to 8,000 sq. ft.
The company is also rated the number 1 freezer storage and warehousing service provider in the area. Customers can leverage their large-scale freezer storage unit of up to 10,000 sq. ft. for all needs. Their unit comes complete with a temperature monitoring system that ensures all goods will be kept at the correct temperature. Clients in need of dry storage space can also contact Fripp Warehousing for help. The company has over 60,000 sq. ft. of dry storage space, all fitted with modern equipment and technology to make inventory updates and storage easier.
The warehousing and storage solutions provider further noted that its dry storage space is fitted with amenities like ten loading bays equipped with hydraulic dock levelers, ceiling heights of 17 to 25 feet to allow more product stacking, 24/7 security, individual locker, and more.
Fripp Warehousing understands the importance of having a perfect logistics partner and makes this easier for its clients. They offer pick-and-pack fulfillment services customized to each client's unique needs. Customers can explore the various value-added services the company offers to store, manage, and distribute their goods while saving time and money. With its sophisticated pick and pack fulfillment services, Fripp Warehousing is equipped to provide FBA, FBM, B2B and B2C, subscription services (whether regular or frozen), kitting and repackaging, cross-docking, loading and unloading services, as well as stuffing and destuffing of containers.
The company also offers other customized solutions to clients who cannot readily find the warehousing, storage, or fulfillment services they need. Click for more additional information about Fripp Warehousing.
Explore the wide range of services provided by Fripp Warehousing by visiting their website or calling 250-860-2511. The company is located at 1005 Ethel St., Kelowna, British Columbia, V1Y 2W3, CA, and is always happy to help.
Media Contact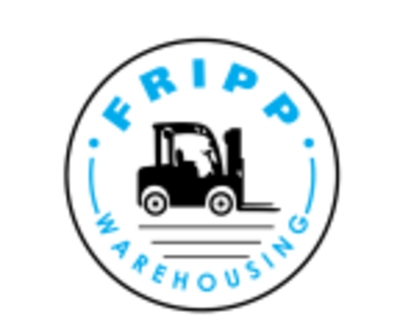 Company Name
Fripp Warehousing
Contact Name
Claire Fripp
Phone
250-860-2511
Address
1005 Ethel St.
City
Kelowna
State
British Columbia
Postal Code
V1Y 2W3
Country
Canada
Website
https://www.frippwarehousing.com/