Tustin, CA – Express Capital has been open since 2004 and has facilitated over 1,000 home purchases for its clients in Tustin, California, and nationwide. The mortgage lending company offers over 75 years of combined experience to clients, helping them better navigate the mortgage world swiftly and easily.
Express Capital has set itself apart from other mortgage lenders by offering some of the most competitive products on the market. The mortgage lenders also work with one of the largest and most diverse groups of lenders on a broker basis to ensure their clients have access to the best mortgage products at the best rates. With the company, many prospective home buyers have been able to get the best mortgage rates to help fulfill their home ownership goals.
One of the company's clients, describing the experience of securing a mortgage loan from the mortgage lender Tustin said: "My wife and I recently found ourselves in a situation where we stumbled onto the home of our dreams, but the seller needed a 30-day escrow. We weren't really planning on moving, but we knew that in this competitive housing market, we needed to move fast or we would miss out on this opportunity. We quickly put in an offer and it was accepted. With all this happening so fast, we knew that we would need to find a dependable lender that would not only get our funding in place quickly but would also get us the best rate. Express Capital was that lender for us."
As problem solvers, Express Capital works closely with its clients to understand their specific needs and how best to address them. They allocate loan officers to each client to ensure personalized services from the start to the end of the process. Each loan officer will do their best, working to match clients to flexible and affordable solutions so they can achieve their goals.
Clients at Express Capital will have access to different loan types, including conventional loans, FHA loans, VA loans available to service members and eligible surviving spouses, USDA loans backed by the United States Department of Agriculture, Jumbo loans, and more. The mortgage lenders also offer home loans to self-employed borrowers looking to fulfill their home ownership dreams.
Express Capital not only attends to borrowers but also offers mortgage refinancing solutions to existing borrowers dissatisfied with their current interest rate. Homeowners looking to save money, change from an adjustable interest rate to a fixed interest rate or vice versa, those looking to negotiate a more favorable loan term, and others are welcome to contact the loan officers at Express Capital for help.
Express Capital has its office at 2552 Walnut Ave Ste 220, Tustin, CA, 92780, US, and can be reached via phone at (949) 751-6940. Visit their website for more information.
Media Contact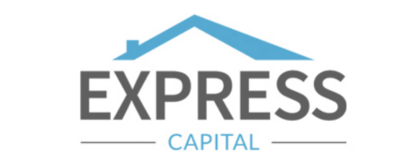 Company Name
Express Capital
Contact Name
Jason Santangelo
Phone
(949) 751-6940
Address
2552 Walnut Ave Ste 220
City
Tustin
State
CA
Postal Code
92780
Country
United States
Website
https://www.explending.com/