Amarillo, TX – Lighthouse Funeral and Cremation Services offers affordable and uncomplicated memorial, cremation, and funeral services. The goal of the company is to provide a seamless, hassle-free process that protects clients from hefty funeral fees. They provide a step-by-step guide that leads families through the process of completing the plans and paperwork needed to send off their loved ones. They accept pre-planned or current-need funeral services. If clients have a pre-planned funeral, they can transfer these policies to the designated funeral home. The home's funeral directors are available to meet clients in person or talk to them on call to coordinate funeral arrangements.
They strive to be the best funeral home Amarillo has to offer. Lighthouse partners with local event centers, community churches, and city facilities to provide every culture, group, and nationality, with options that don't restrict them to a single facility. They ensure that their clients get what is best for their families by eliminating upsell opportunities. Regardless of a pre-planned or current need, the funeral directors are paid the same rates. These rates apply for cremation and traditional funerals to protect clients from upselling techniques used to attain higher commissions for the staff. 
They can customize the funeral and cremation services to fit special requests from clients whenever possible. During memorials and funerals, they aim to provide meaningful experiences that highlight cherished memories. The home uses its close relationships with local venues, organizations, and religious groups, to provide families opportunities to hold services at nearly any location in the city.
Lighthouse Funeral and Cremation Services is a family-owned business. The staff takes time to educate families on the differences in their services and answer difficult decisions about the cremation and burial processes. They have a client-centered approach to service delivery which delights in meeting the family needs to honor the legacy of their loved ones. 
The funeral home representative had this to say about their services, 
"We are a family-owned funeral home that's been in the industry for more than a decade. The flexibility that Lighthouse brings has allowed for family receptions, all-day viewings, and even fully catered events, all without exorbitant markups. Some customers have even mentioned that the service feels more like a family reunion than a funeral."
The personalized nature of the services creates positive experiences for families during that difficult time. The staff is keen on understanding what each family needs and takes time to match them to their services. Their extensive network with other industry partners provides convenience for their clients by linking families with other support services they need throughout the mourning and send-off process. 
Lighthouse Funeral and Cremation Services is located at 3707 Wolflin Ave, Amarillo, TX, 79102, US. Contact their staff by calling 806-418-6509. Visit the company website for more information on their affordable and easy funeral home services.
Media Contact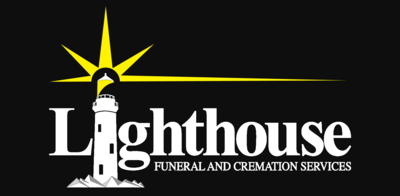 Company Name
Lighthouse Funeral and Cremation Services
Contact Name
Tyler Carver
Phone
806-418-6509
Address
3707 Wolflin Ave
City
Amarillo
State
TX
Postal Code
79102
Country
United States
Website
https://lighthousefunerals.com/